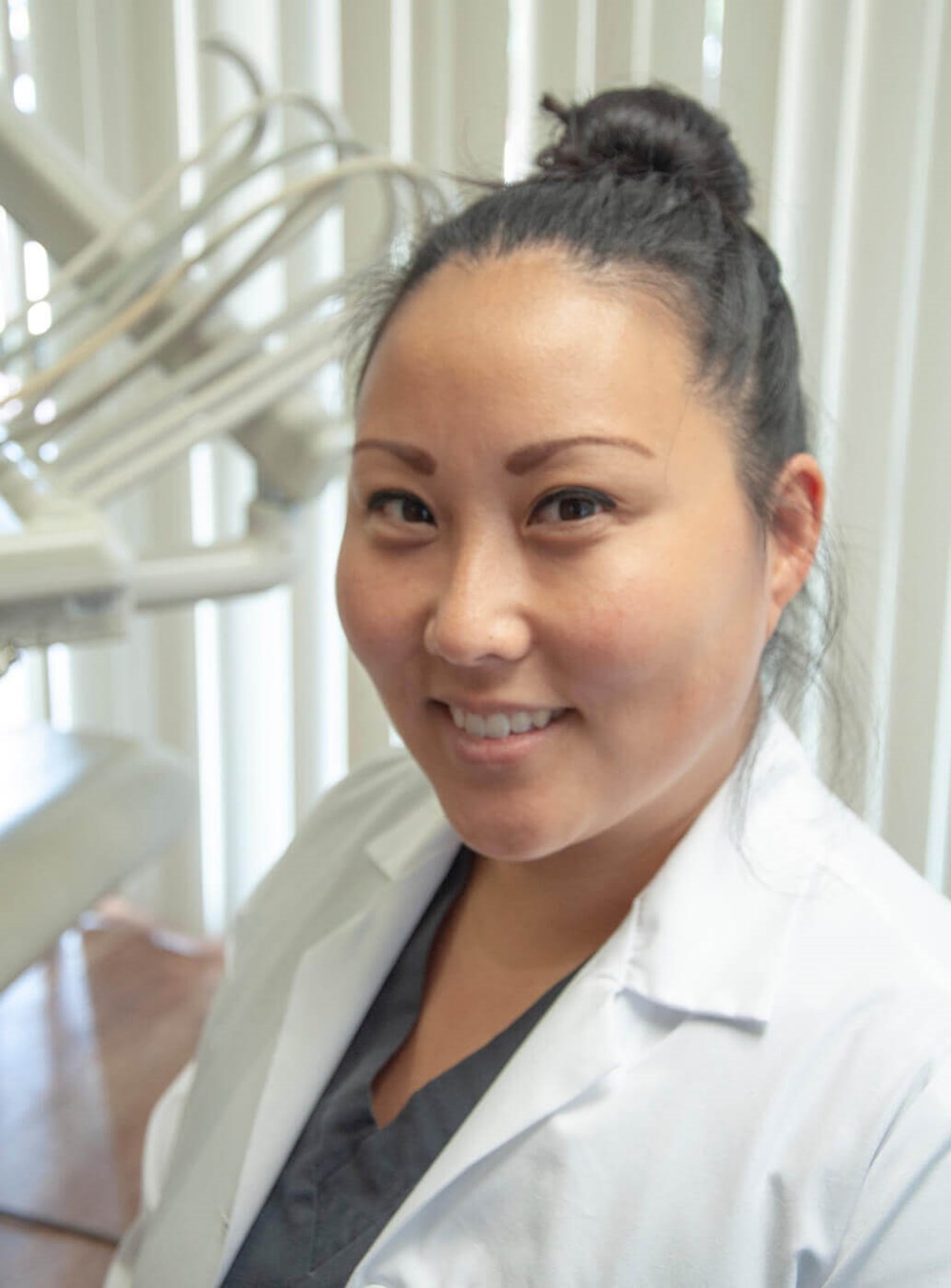 Dr. Linda Cha believes in providing dental care that meets the individual needs of each of her patients.
Dr. Cha earned her Bachelor of Science degree at Pacific Union College in 2002. She then went on to earn her Doctor of Dental Surgery degree at Loma Linda University in 2007. And from 2012 to 2016, Dr. Cha served in the United States Air Force.
She is a member of the American Dental Association, the Texas Dental Association and the Academy of General Dentistry. Dr. Cha is committed to learning and mastering all areas of general dentistry, including endodontics and oral surgery; she is also Invisalign certified.
When she isn't practicing dentistry, Dr. Cha enjoys spending time watching the Food Network channel, cooking and trying new restaurants with her family.
Reviews
"Dr. Williams is the most honest dentist ever. When you can trust your dentist, then you aren't afraid of going anymore. When I started seeing him, I had to practically be sedated to sit in the chair, now I'm so comfortable I practically fall asleep. When I realized that the man is going to retire before I am done needing to see a dentist, I felt some kind of way about that."
G.T.
Google
"I never like to go to the dentist but they made me feel welcome like I'd been coming for years but I had to change so I do believe it was a great choice. Initially they were very attentive to my needs and helpful with explanations regarding their plans to serve me. My visit was helpful, necessary and lots to be done. Thanks for explaining everything so well."
D.T.
Google
"I thought overall they were good I didn't have to wait very long but the prices were a little high they may be in line with what the other Dentist charge I don't know but I was a little bit disappointed in the price. One crown over $1000."
D.G.
Google
"Shelly is The Most Gentle and Most ThoroughDental Hygenist! She has as always been so kind and educational to my husband and me.Dr. Linda Cha is an Excellent Dentist!I really appreciate her dental photos while she explained my problem teeth.They are A Great Team!I appreciate Jessica, who spent so much time looking for my dental insurance.Appreciate your professional team who cares!Thank you,Diane LaRue"
D.L.
Google
"Shelley is amazing and the front desk staff is efficient and takes the time to explain all information in details. Dr. Cha is great!"
A.S.
Google